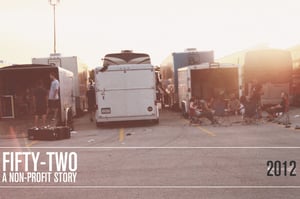 $

10.00 - On Sale
I have been working on Warped Tour for charitable causes for five years. Over the years I kept getting asked the same questions over and over, "What's it like to work for a non-profit on tour?" and "How did you get the job?" I finally realized before the summer of 2011 that I should make a documentary, to try to answer these questions.
Representing the Dear Jack Foundation and 11:11 A.M. for the past two summers, I was able to get some great footage of working throughout the day and tour life during my off time.
I am essentially doing all the editing, producing, and mixing myself. The majority of it was filmed by me, maybe a minute here and there the camera was passed off.
The money from this print will help fund this project. The first ten orders will receive a random 4x6 print for free. Will be shipped from printer.
PLEASE NOTE: If you are ordering internationally, please contact me (deangelis.photography@gmail.com) first before doing so, shipping charges have to be added.